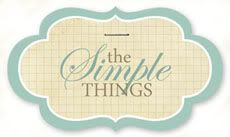 Years ago when my son was only a few month old we had to go to the city for appointments for the day. When we left home, the sun was shining and it was a nice day, when we got to the city it was windy and cool, and threatening to rain.
I popped into Wally World and grabbed a cheap blanket, to help keep my son warm. From that day on that poor cheap blanket has become THE favorite thing in the house, he doesn't go very far from him, and not to many places without him.
The years passed and along came the Webkins, the little guennea pig in particular. Since moving into the new house smartie and blanket come to the kitchen every morning for breakfast, then off goes Josh to school for the day, and poor blankie and smartie sit....waiting for his return.
Daddy one day got the idea to wrap smartie up in blankie, and hide him. This has become a game for us now. Some days daddy hides him, some days mommy does, but every day after school Josh finds him and gives him his cuddles.
On this day I decided poor smarties wanted a cookie while he was waiting.
I know all to soon blankie and smarite will get pack in the box along with the dee-dee slippers that were my other sons favorite, and baby squeaky from my daughter. All too soon they will all be grown up to big for toys, and mommy will have the box of goodies to look through and remember
Happy Sunday!