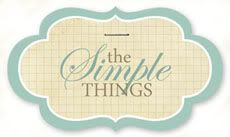 We recently move into a new house on the farm. In our old house, in town, when you looked out the window, you seen a lovely pink house sadly in need of a paint job, a nice blue house, and another old house, run down, no one lived in, but old vehicle sat in the driveway, it was not a nice site.
Now since moving out to the farm, I am in love with my view, I have taken so many pictures of sunset or sunrises in the few short month we have lived here already.
I was transferring my pictures from my computer to my External Hard Drive yesterday and came across this one from boxing day, and just remembered That I love it out here so much!!
Happy Sunday
C