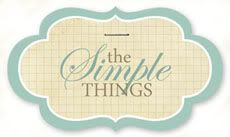 I am not sure if this weeks picture made me smile or brought a tear to my eye.
My son is growing up way too fast
My son loves his toy tractors, loves them!!!
Still at 12 years old he is wearing the knees out of his pants because he is down pushing tractors around on the floor.
This was this last week, he got to seed some oats with the little tractor and the old drills around our house quarter.
I am not ready for him to grow up yet!!
If you have something special to share, link up with
Rebecca
Happy Sunday